How To Simplify Your Inquiry Management Process
Today, let's address a common challenge home care agencies face – the lack of consistency in their inquiry management process.
If you find yourself struggling with inconsistent messaging, unclear responses to inquiries, and difficulty explaining pricing and processes, you're not alone. Fortunately, here are some great insights to share on simplifying and systemizing your inquiry management using
HomeCareQuote.
Understanding the Inquiry Process:
Before we delve into the solution, let's examine the inquiry process. It involves understanding the client's needs, calculating the cost and compensation, and leading the conversation as a subject matter expert. Unfortunately, many agencies find it challenging to maintain consistency and efficiency in this critical phase.
HomeCareQuote to the Rescue
One powerful tool that can streamline your inquiry management process is
HomeCareQuote.
When agencies use this platform, they gain access to a comprehensive set of features that facilitate a smooth and systemized approach to managing inquiries.
Gather Comprehensive Information

:

HomeCareQuote

ensures you collect all necessary client information – contact details, service location, referral source, expected discharge date (if applicable), approximate start date, payer source, and the type of services required (e.g., personal care, respite care, etc.). This structured data gathering ensures that no critical details slip through the cracks.
Establish Base Care Plan:

Based on the information collected,

HomeCareQuote

helps agencies create a base care plan that follows the client throughout their entire journey with the agency

(think reassessments). This creates consistency and a solid foundation for care provision.
Customizable and Easy to Implement: The platform's user-friendly interface makes it easy for anyone within your agency to utilize the system effectively. It removes the subjectivity and guesswork from the process, ensuring that everyone follows the same standardized approach.
Ideal Client Alignment:

HomeCareQuote

aligns client preferences with your agency's

ideal

client requirements, ensuring that you can efficiently match caregivers with clients who genuinely benefit from your services.
Improving Your Inquiry and Intake Process
By integrating
HomeCareQuote
into your agency's inquiry and intake process, you can expect to see significant improvements in consistency, efficiency, and overall quality of service and let's forget properly priced services for the care your agency provides.
Conclusion
Managing inquiries and intake efficiently is crucial for any home care agency's success. With
HomeCareQuote
, you can simplify and systemize your inquiry management process, ensuring consistent messaging, accurate responses, and standardized pricing procedures. The platform's user-friendly features allow anyone in your agency to become proficient in utilizing the system effectively.
If you're ready to enhance your agency's inquiry and intake process, take a moment a look at
HomeCareQuote
. To learn more about H
omeCareQuote
benefits and how it can be tailored to your agency's needs, visit
HomeCare
Quote
.com
, where you can sign up for a free trial or schedule a free demo. You won't regret making the switch to a more streamlined, efficient, and professional approach
AND
differentiating your agency in your competitive marketplace.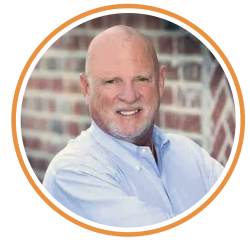 Latest posts by Karl Ryder, CEO
(see all)