Not sure how HomeCareQuote can help you? Just read what some of our subscribers and partners have to say about it!
"HomeCareQuote is performed for every prospective client before we meet with them, so they have a clear understanding of how we arrived at their cost. We also use it at care plan updates so that we continue to charge the client the appropriate price. This prevents you from having to send out the dreaded, "price increase" letter, because you are doing it at the update. Rates increase accordingly. It is a sensible, reliable standard in our business." -Sandee D
"We use HomeCareQuote religiously every day as regular part of our business. It gives us the detail we need for care, and it prices it accordingly so we can pay our caregivers better and more skill-based wages. There is no doubt using HCQ makes us more professional, knowledgeable and distinguishes us in our market." -Donna J.

"Our agency has been using HCQ tool for a few months now and has found it to be a great tool to send to prospects when we cannot make a quick connection. They can fill out the standard step-by-step questions at their convenience. It gives them the quote information they seek and educates them visually about the appropriate care needed. We are happily using it regularly!"
-Kimberly A

"I regularly attend local meetings, conferences, mastermind groups, etc and I see other agencies spending money on things like automation, surveys, sales improvements, etc but feel like they are missing the value to make the investment in HCQ – if you use it, it will pay for itself plus more." –Mike D.

"HomeCareQuote is the best technology tool we use. It allows us to be professional, educational, transparent with our pricing and care, and it helps us make sure we ASK all the right questions! It's so easy. The only thing we have on our wish list, is an integration with our home care software platform we currently use. That would be simply amazing!" –Ann E.
"Truly, I don't understand why more people don't get the value and all the ways it can improve your inquiry, intake, sales, operations, etc. Then the the data analytics…it's a very cool machine learning technology that is in a class by itself." -Gayle R.
"It's a diagnosis tool for how much care a senior needs to stay home safe. It's a tool that can be used for the duration of that seniors' care with your agency. I would go on to say, it removes the feeling/fear of selling your services/closing the deal for your staff. The tool walks the potential client into an understanding of exactly what is needed to stay home safe, and they then have a decision to make about their safety and their finances. Instead of a senior/family trying to figure out what they need, the age4ncy staff walks them through a step-by-step Q&A and the tool helps decide what is needed in terms of care/skill/hours/week and how much they can afford. A doctor doesn't let a patient tell us they have a broken leg without x-rays, and their own study. HCQ is the x-ray and the doctor. "– Emily I.

"I've been working in senior living for eight years, so fairly new to the industry. One consistent question received from families, who are already novices at researching services for seniors and struggling with trying to understand the convoluted explanations provided with the cost of care within a community…That question by way of a comment is "I don't understand why the care is so high, can you explain it to me." (It is literally sticker shock effect to most). My very first impression of Home Care Quote was Wow – this will be a game changer!! I've always operated in sales from a perspective of educating so seniors and families can make the best-informed decision about their loved one(s). HCQ is the ONLY tool I have seen that educates, breaks down, prepares, and overall provides a source of comfort while navigating such a challenged time and stage in the lives of seniors (and to their families responsible for making such decisions)."
-Mary G.

"One of the unexpected benefits we got from using HomeCareQuote was using one of its analytics features. We started using HCQ about 2 years ago. During that time (especially the last year), as we began to target and attract the higher acuity cases we wanted (our ideal client), we knew we needed the care skills to be able to handle these types of cases. We had to improve, target, and provide our care professionals with the CEU's and education opportunities they needed for all of us to be successful. The analytics showed us what our top 5 diagnoses were for our clients. We took that data to help us implement, target, and equip our care professionals with the opportunity to learn more skills, certifications and higher pay based upon the complexity of the cases we attract. The more they learn, the more they can earn! It has helped us retain and attract the type of care professionals we want in our organization and to be with our clients." -Valerie D.

"From the moment you shared the vision of Home Care Quote I saw the value and it's exciting to be witness to its forward momentum and to be affiliated with it in my small way. I think that HomeCareQuote, from a high-level perspective, is transformative for the industry at large." -Sarah B.

"The HCQ platform is good for anyone looking at care for a loved one. It breaks down the care needs of each individual and allows them to have a better understanding of how & why pricing is calculated. It also helps with tracking any changes to care needs as time goes on." -Sykwana L.

"We love home HomeCareQuote! In the past, we would have to come up with a number for our clients we thought was fair & now HCQ is a much more effective tool that makes it fair to our business and fair to the client as well. So very grateful this platform is here for our use and anytime we have questions customer service is always available to help immediately." -Kimberly K.

"HomeCareQuote allows you to gather more information upfront and provide accurate care requirements to your Care Professionals prior to the nursing assessment. As well as track the changes in care throughout the life of the client." –Abbey B.
"We have used HomeCareQuote exclusively for almost 2 years and it has helped our agency tremendously. It has completely improved our inquiry process and helped us grow our business even during a pandemic. It has allowed any person in our office to become a salesperson because of how user friendly it is. Our prospective and current clients enjoy the benefit of having care broken down so specifically for them. I believe all home care agencies would benefit having HomeCareQuote in their office!" -Mikayla B.
"HomeCareQuote is a powerful marketing tool and greatly assists me in my role as a Marketer. HCQ shows specific needs of clients to have a detailed conversation with families regarding care levels of their loved ones. These details are important as I discuss individualized client pricing. In addition to families, I also meet with other Healthcare professionals. HCQ is user friendly and allows these professionals to assist the families they work with as they discuss or prepare for future home care needs." -Carrie M.
Want to learn more about how HomeCareQuote can be an integral part your agency?
Call us at 678.809.9200, email us at info@homeCareQuote.com or
visit www.HomeCareQuote.com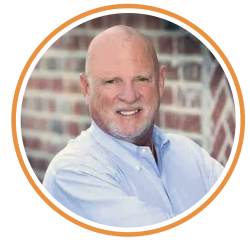 Latest posts by Karl Ryder, CEO
(see all)