How To Increase Qualified Leads
Today, let's talk about a common challenge faced by home care agencies – spending valuable time and resources on inquiries for our services. We will explore how to increase qualified sales leads and streamline your agency's processes, ultimately improving margins and overall efficiency.
Understanding the Importance of Qualified Sales Leads:
Home care agencies invest significant effort in engaging with potential clients. However, it's essential to determine the level of commitment and compatibility right from the start. By identifying qualified sales leads – clients who genuinely need and can afford your services – you can optimize your agency's resources and focus on providing quality care to those who truly benefit from it.
Defining Your Ideal Client
Before you can increase qualified leads, you must first define your agency's ideal client. Consider factors such as minimum service hours, preferred payer sources, available roster of care professionals, and the type of care your agency specializes in. Establishing a clear vision of your ideal client will help guide your interactions and streamline the intake process.
Streamlining the Intake Process with Home Care Quote
HomeCareQuote is a powerful tool that can significantly simplify your intake process and help you identify qualified leads efficiently. By integrating HomeCareQuote into your website, potential clients can input their preferences and information, giving you valuable insights into their needs and expectations.
Key Benefits of Home Care Quote
Gathering Essential Information:
HomeCareQuote allows you to obtain crucial details from potential clients upfront. This includes their desired service hours, payer source, care preferences, and anticipated start date. Armed with this information, you can quickly assess whether a prospect aligns with your agency's criteria.
Qualifying Clients Faster:
With HomeCareQuote, you can evaluate a potential client's commitment level and financial suitability much faster. This enables you to prioritize promising leads and dedicate your time and energy to individuals genuinely interested in your services.
Boosting Margins:
By focusing on qualified leads, you can optimize your agency's margins. You will be more strategic in deployment of your valuable resources, (think time and labor – marketing, nurses, care coordinators, scheduling, etc.) by accurately identifying inquiries that are your ideal client definition.
Tailored Service Offerings:
HomeCareQuote helps you tailor your service offerings to meet the specific needs of each potential client. This personalized approach fosters trust and improves the likelihood of converting leads into long-term clients.
Conclusion
As a home care agency, increasing qualified sales leads is essential to your success. By implementing HomeCareQuote into your inquiry process, you can identify ideal clients, save time, and optimize your agency's margins. Streamlining the intake process allows you to focus on providing quality care to those who truly value and benefit from your services. If you're ready to enhance your agency's lead qualification and intake process, I encourage you to explore HomeCareQuote. To learn more about its benefits and how it can be tailored to your agency's needs, visit
HomeCareQuote.com.
Start prioritizing qualified leads and experience the positive impact on your agency's growth and efficiency today.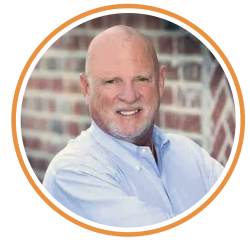 Latest posts by Karl Ryder, CEO
(see all)