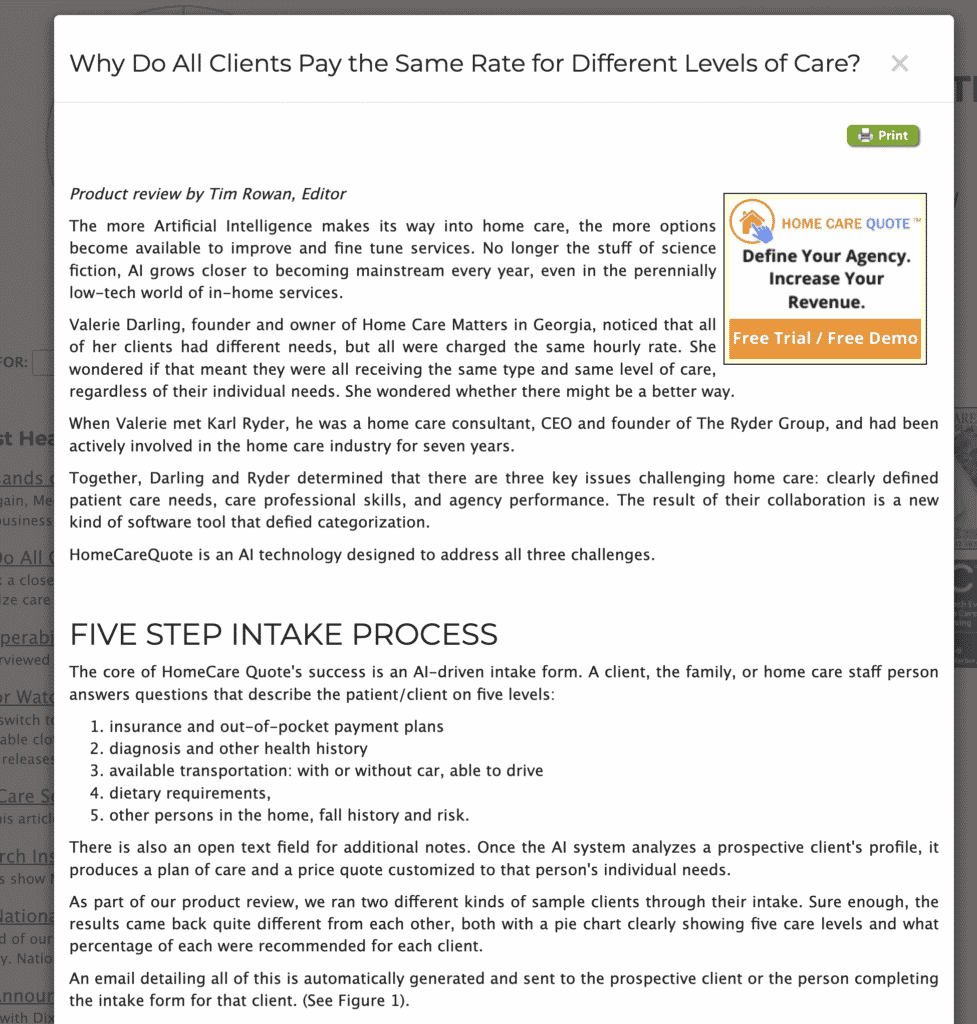 Tim states: "We took a close look at "HomeCareQuote," a new tech company, founded by Home Care veterans, that has developed AI software to customize care — and hourly rates — for each home care client."
Because it is the first of its kind on the market, the article describes HomeCareQuote as defying categorization.
"Together, Darling and Ryder determined that there are three key issues challenging home care: clearly defined patient care needs, care professional skills, and agency performance. The result of their collaboration is a new kind of software tool that defied categorization. HomeCareQuote is an AI technology designed to address all three challenges."
Tim Rowan ran some quotes to review the software, and came back with this revelation:
"Once the AI system analyzes a prospective client's profile, it produces a plan of care and a price quote customized to that person's individual needs.

As part of our product review, we ran two different kinds of sample clients through their intake. Sure enough, the results came back quite different from each other, both with a pie chart clearly showing five care levels and what percentage of each were recommended for each client."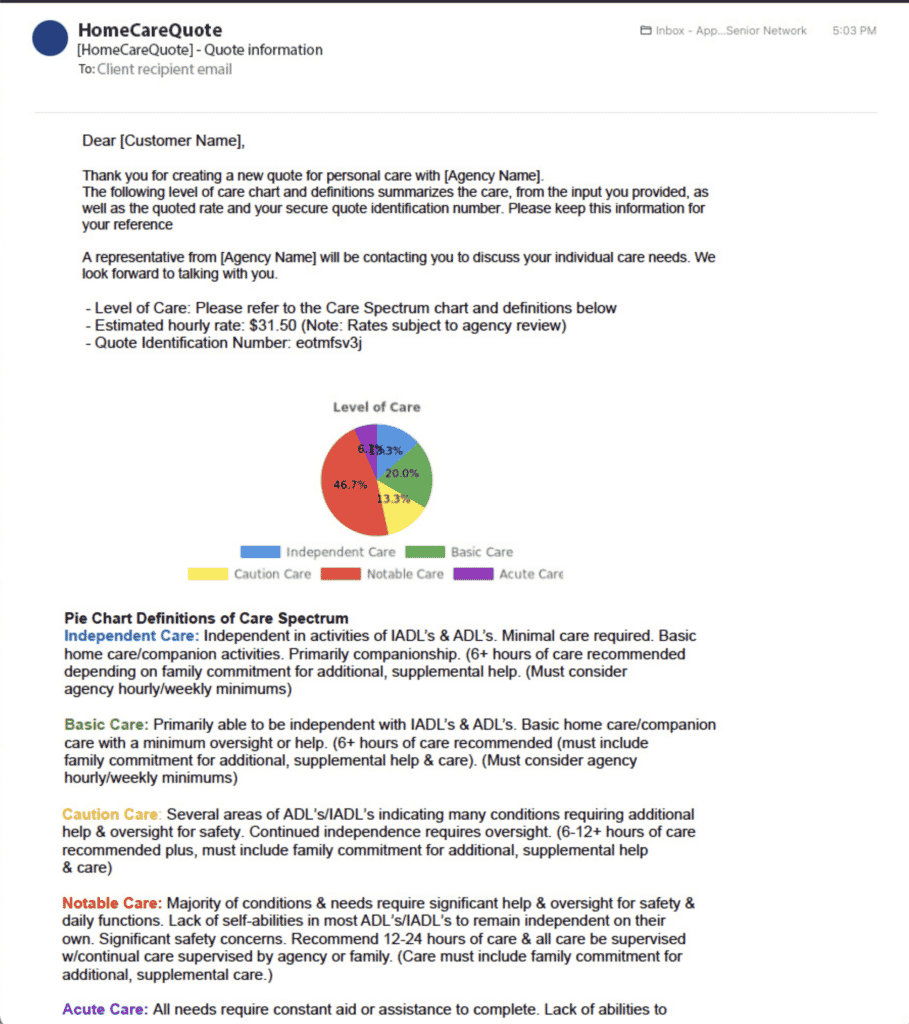 About Home Care Quote:
The need for quality Home Care is growing at a rapid pace and has had a variety of challenges. Three key areas have been particularly challenging; clearly defined patient care needs, care professional skills, and Home Care Agency performance.
HomeCareQuote is the first of its kind AI technology that will set the industry standard for patient care and education, employee training and compensation, Agency best practices, compliance, and profitability.
HomeCareQuote addresses the needs of the client, the home care agency, and the care professional through a 5-Step Process.
The Home Care Solution for Client Pricing, Caregiver Compensation, and Streamlining Agency Operations.
For more about how HomeCareQuote can increase your agency's revenue and to get more information, a live demo, or a free trial, visit us here: https://homecarequote.com/shop/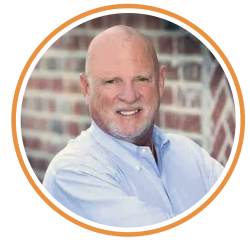 Latest posts by Karl Ryder, CEO
(see all)