Have you ever been secret-shopped by your competitors? Have you secret shopped them?
Each scenario is looking for the edge and insight into how the phones are answered, the intake/inquiry process, pricing, staffing availability, etc?
Maybe the real action should be, have you ever secret shopped YOUR own agency?
We want to think our process is the best, our company, and our people and, for the most part, they are. We would like to think that our staff is using all the training provided to them, they are following our policies and procedures, they can answer the phone and professionally address callers concerns and questions succinctly and appropriately. Are we comfortable that anyone in our organization can answer the phone and do a great job of delivering, messaging, and representing the brand, the culture?
We assume they are doing this, after all we are getting new clients and business right? But could it be better? Are the processes a best-in-class experience? Is it better than the competition or are we all pretty much operating the same? How can we make it better, consistent, and appropriate?
Taking your brand to the next level whether it's a new revenue goal, new hour levels, hiring processes, or other distinctive, growth goals is hard work. It takes effort and it takes buy in from your staff to make it happen. It takes leadership and it takes learning. Reaching new goals and levels means breaking the status quo and trying new ways, ideas, tools, and products. But with diligence, intention, and vision, it can be done and with amazing results, rewards and benefits for the company, employees, and clients.
A great first step is with HomeCareQuote (HCQ).
HomeCareQuote is the first-of-its-kind AI technology that will set the industry standard for patient care and education, employee training and compensation, agency best practices, compliance, and profitability.
You will systematize your inquiry/intake process, it will be reproducible by every member of your staff, it will professionalize and elevate your customer experience. And it will generate an appropriately priced plan of care, based on each individual and their custom care needs.
It produces a shareable PDF complete with a color-coded care spectrum pie chart that visually helps educates clients/families on where they are on the care spectrum and makes recommendations on hours of care needed.
So, go ahead, secret shop your agency, and see where improvements can be made. You just might be surprised by what you learn.
Then get started with taking your brand to the next level, just go to HomeCareQuote.com and sign-up for a free trial, request a demo or subscribe to the quote plan that best fits your agency's needs.
It's just that easy!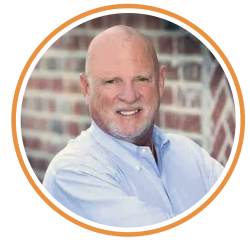 Latest posts by Karl Ryder, CEO
(see all)