Let's look at the basic definition of what 'DEFINE' means.
DEFINE: (v) the action or the power of describing, explaining, or making definite and clear; to create with established rules or parameters
As business owners, we all want to make sure our businesses are operating in the most effective, efficient, and profitable way with the types of clients/customers we want to attract, the best use of our resources (money, labor, systems, time, opportunities, etc.), and even, how we are known and received in the communities we serve. Competition is always close by, what are you doing differently that sets you apart?
So, when we say, 'Define your Agency', we are talking about all this below (and more). What are some of the items to look at and determine if your current could you or could benefit from some changes?  So, you can more clearly, 'Define Your Agency'.
Take a look at these and honestly look and answer:
Do you know your perfect fit client?
What is your inquiry process?
What is your intake process?
Can anyone that answers your phone, professionally address the needs and questions of the callers? (Think consistency)
What are your minimum daily hours? Split shifts? Consecutive hours?
What are your minimum weekly hours?'
Are you operating as ALL care needs, pricing, and pay is the same? That home care is a one price fits all model?
How do you know the care needs prior to a start of care or formal assessment?
How do you price for care or start care without knowing what the care needs are?
When do you identify a contagious event, price it, and pay for it? (And not just COVID!)
How do you know how to pay your care professional?
What margin protections do you have in place for your office staff work/case involvement, your paid referral sources, PPE, your quick starts, or short-term care cases?
How do you identify safety needs?
What is your reassessment process?
Can you accurately track changes care needs, pricing for that care and the appropriate pay rate for that level of care?
Can you explain to a family what the differences are, show them the changes, and take them from the abstract and subjective conversation to a visual, objective, fact-based conversation?
Is your process transparent? Shareable? Dynamic?
Would you like a unique, individualized, and personalized, color-coded Care Spectrum pie chart?
Is your process educational?
Can you track your actual client data and statistics (ages, diagnoses, pricing, demographics, and more?)
Can your process add 5-15% to your bottom line by being more professional? More intentional? More structured? More educational?
If you said NO to more than ONE of these bullets, then HomeCareQuote can help you be a leader in your market with a more professional and enhanced client experience, better inquiry process, professional referral source, and an all-around elevated home care experience.
Just go to HomeCareQuote.com and register for a free trial, request a free demo, or sign-up and register your agency with the quote plan that best fits your agency's needs.
HomeCareQuote.com, it's just that easy!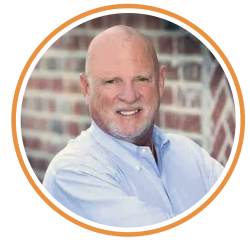 Latest posts by Karl Ryder, CEO
(see all)